About us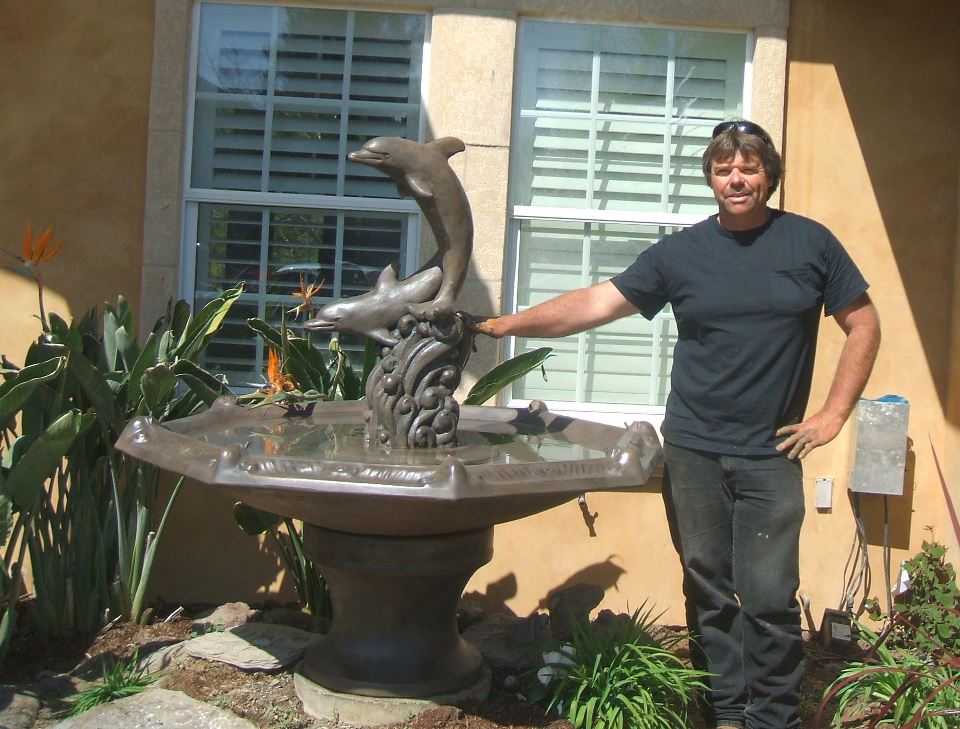 David have over 30 years of experience in the fountain and statue restorations, repair, manufacturing and installations business. David often described the restoration process as... "the actual refurbishing of an old worn faded, broken fountain or statue and bringing in back to new, by repairing re-coloring or staining to better than new quality or like an old aged European piece of art". For David the entire process is a labor of love. It takes a lot of dedication to restore an antique fountain or statue. He takes pride on showing his prospective clients photos of his before and After restoration projects.
"Water fountains bring tranquility, balance and movement to any outdoor space, qualities nearly impossible to replicate with other materials. But how do you get the look with water conservation in mind? There are a few strategies: decrease the surface area, surround the feature with permeable materials, include foliage, and reduce, reuse and recycle. Avoid installing a fountain that sprays water into the air, trickling or cascading fountains lose less water to evaporation. Turn off your fountain except when you are around to enjoy it and especially in dry and windy weather. Install a timer for your pump and set it to run only a few hours every day. If you are considering installing a fountain, or before discarding an old, discolored fountain, consider restoration. Elements such as rain, sun and hard water can take a toll on your fountains and statues. Restoring them, no matter how badly damaged, is a great, cost effective way to add this feature to your home, or to save one already in use.
It is my passion and reward to take a fountain or statue that is in need of repair and bring it back to its original beauty. It has been my experience, over the last thirty years, that the number one complaint is hard water stains that damage and discolor, and turn fountains white. This can happen in just a matter of weeks. Adding a new finish coating can be a very important step because it will protect and beautify your investment from extreme damage and weathering for many years to come. I have repaired and restored some very challenging fountains. I worked on a three-tiered fountain that had been broken in numerous pieces. I restored it back to like-new condition and then added some underwater led lights to give it that romantic glow at night. My specialty is restoration, repair, refinishing and custom coloring. I can also repair cracks and broken pieces, replace pumps and add a touch of elegance and serenity like underwater lights or an antique finish that can enhance the design."
~ Dave York works in Gilroy and can be
reached at 831 776-5773 for more information
and a free consultation.
Source: August 2014 • Out & About Magazine. By David York.